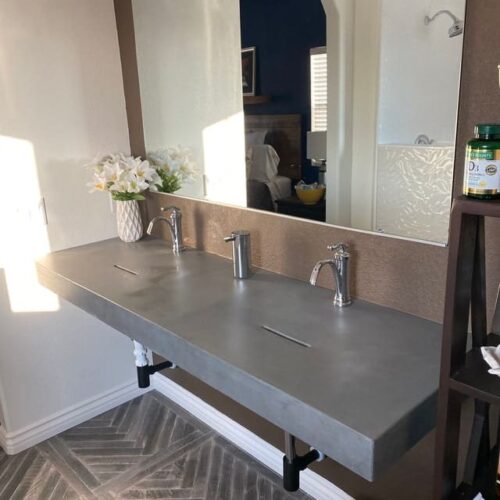 Is this really a concrete sink?
Our zero depth concrete sink is a beauty to behold. It is stylish, sleek, contemporary, and definitely a show stopper. This sink will add that "Wow!" factor that you are looking for. Not only will everyone be mesmerized by the basinless sink, but they'll remember it for days after. 
You may have seen similar zero depth sinks in the media. They have been making headlines for being a new trend in celebrity homes. We have heard our zero depth sinks called flat sinks, basinless sinks, and even Kim Kardashian's sink, but zero-depth sinks are not new to us. We have been making them for years with our own technology and layout. This unconventional style of sink is designed to stand out and be different. Along with great style, our zero depth sink is also fully functional. At Concrete Designs, we specialize in making chic and trendy practical.  
Custom Zero Depth Sinks 
Concrete Designs' passion is bringing you the sink that fits your style. Our custom zero depth concrete sinks are just that - custom! You tell us what your vision is, what size you need, what color and we will take it from there. In addition, our zero depth sink can use deck mounted or wall mounted faucets so it can fit your wants and needs. Be sure to tell us your specific faucet layout when ordering!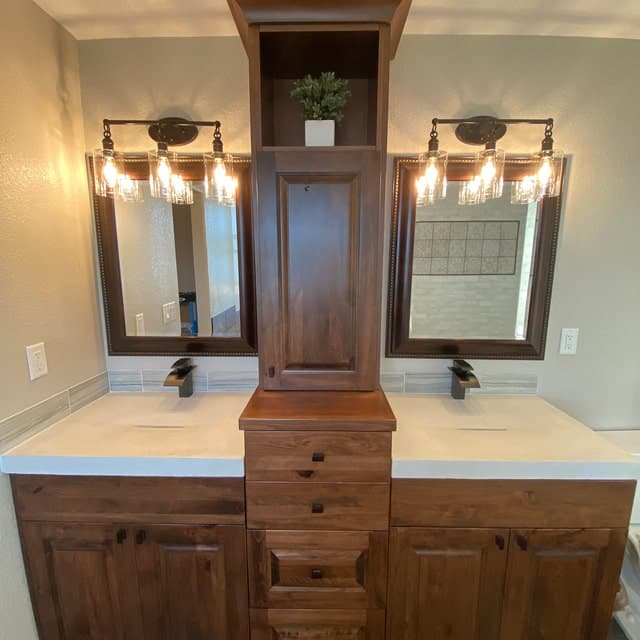 Free Shipping on all orders!
Check out our countertops today.
Excellent Quality
All of our products are handmade and built to last. We utilize a high-strength and superior quality, fiber-reinforced concrete for all of our products. We also use a high-quality sealer to protect the beauty of our work. The sealer is resistant to most chemicals, 500-degree heat, water, and will hold up to normal wear and tear, making our products virtually maintenance-free!