FUNCTIONAL. CONCRETE. ART.
Simply put, this is what we do at Concrete Designs.
About our creative concrete design process
First, everything our artisans create has a function. While we make countertops, furniture and architectural pieces that have a purpose in themselves, our creations are so much more. A hand-crafted concrete countertop is a conversation piece. It is personal and it tells those who see it about your style and your personality. Every piece has a story, the story of how it was crafted. The character of the piece tells you about the form it was created in, revealing the tiniest imperfection in the form materials. As you touch the concrete you can feel the pride of the artisans as each drop of concrete was placed by hand, you can feel the softness of the piece as it was smoothed by weathered, caring hands and each detail being watched over with discerning eyes.
Our medium is concrete. Every piece to ever leave our studio is concrete. One of the oldest and simplest building materials on earth. Concrete is unique in that it exists in 2 states, fluid and solid. In the fluid stage, concrete can infiltrate even the finest details in the materials it is cast against, then preserve those details for all time as a solid surface. The concrete that we use at Concrete Designs is special. Not only does it make a one of a kind piece of art, it is a piece of art in itself. Custom precast concrete has been developed over recent decades to allow for ultra-thin, ultra-strong castings. This allows us to create highly detailed, lightweight concrete countertops, concrete sinks and concrete furniture.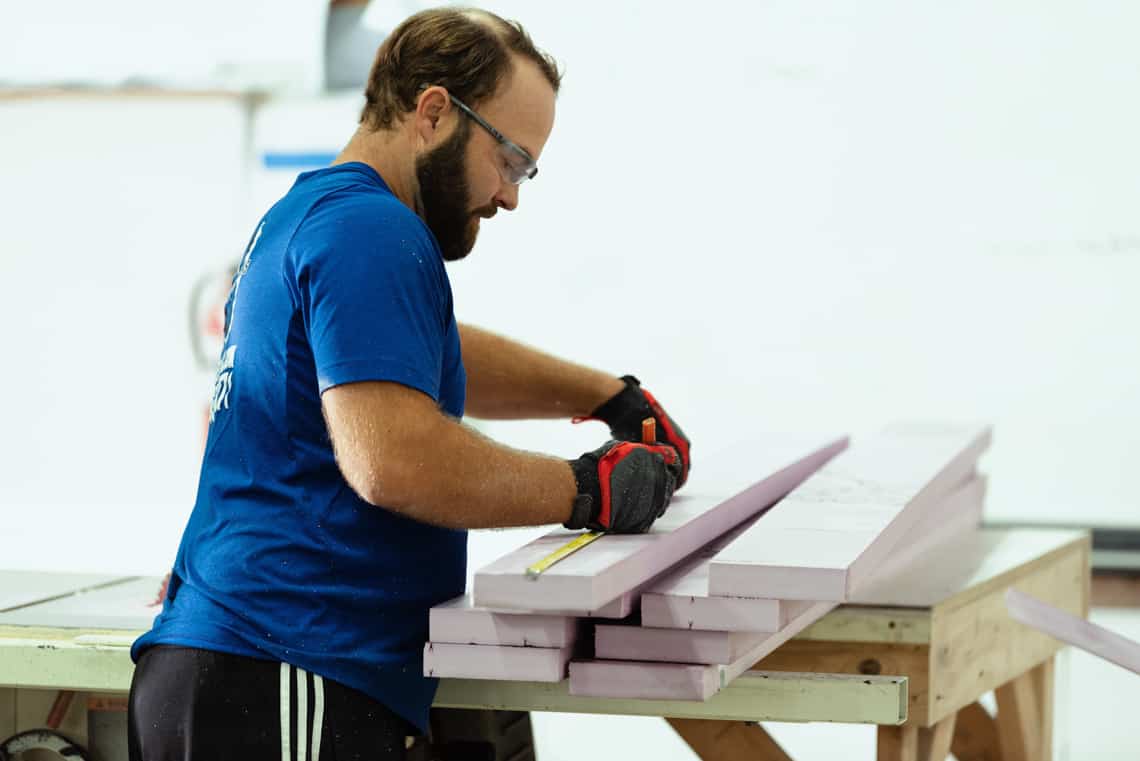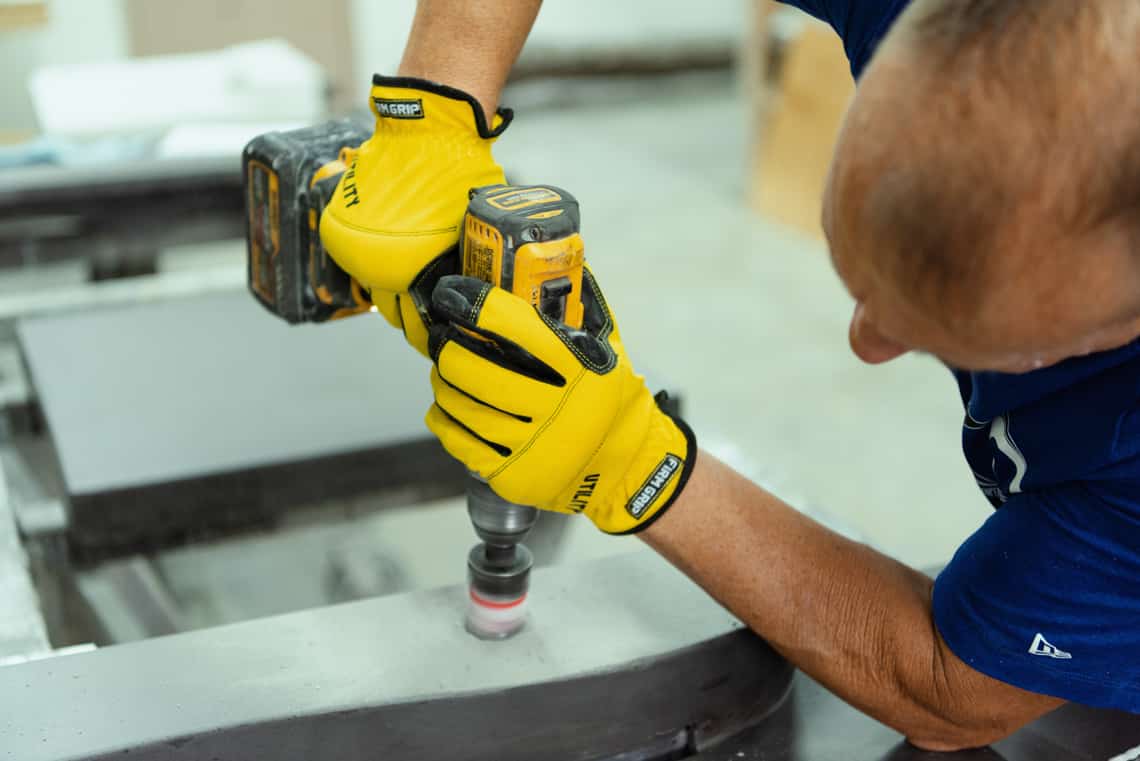 Every concrete design has a story
Every single concrete countertop, concrete sink or piece of concrete furniture we create is a piece of art. Each piece is unique, has its own character, its own story. Artisans spend countless hours building, mixing, casting and working each project by hand. We are so passionate about what we do and spend so much time on every piece we create, we develop a deep attachment to our projects, allowing us to recall many details about each piece of art we have created. Even if we are creating identical pieces, between the varying characteristics of the mold, to the atmosphere it is created in, to the way the concrete is finished, lead to patterns and colorations as unique as a fingerprint.
Free Shipping on all orders!
Check out our countertops today.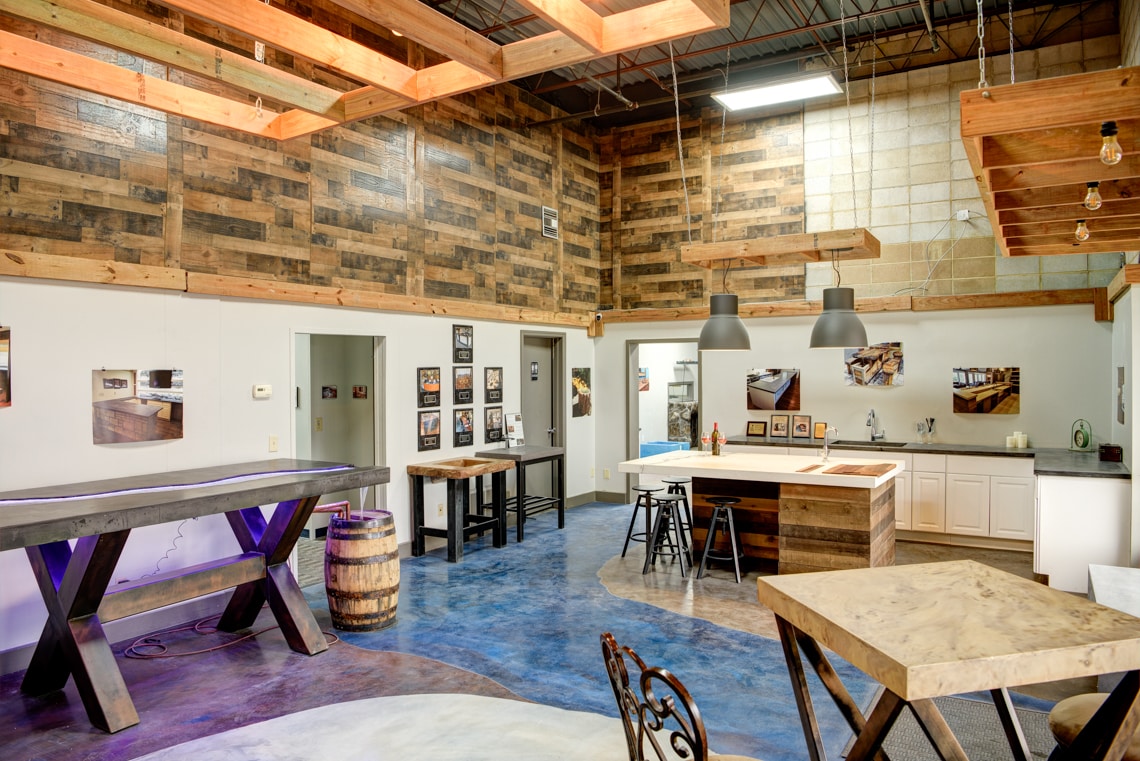 Experience the craftsmanship of every concrete design
Looking at pictures, watching videos and reading about concrete countertops, will never do justice to the stunning beauty and dedicated craftsmanship that goes into the creation of unique concrete countertops, concrete sinks and concrete furniture. That is why we have created a showroom with a range of pieces that just begin to scratch the surface of the possibilities. So make a quick call, set an appointment and allow yourself to be immersed in the process of designing and the creation of your own Functional Concrete Art.