Design Your Custom Project
FREE Shipping on All Custom Orders
Our Products are Individually Crafted & Hand Made
VIEW OUR AMAZING SELECTION OF STYLISH CONCRETE PRODUCTS
FUNCTIONAL CUSTOM CONCRETE DESIGNS
Made In America
Concrete Designs is located in the Greater Kansas City Metro and creates and ships custom projects nationwide. We specialize in creating custom decorative precast concrete products such as concrete countertops, concrete vanities, concrete sinks, concrete fire pits, concrete tables, and more. We thrive on creating Functional Concrete Art that is as unique as our clients. We also care about doing an excellent job providing concrete services to homeowners and business owners because the experience matters almost as much as the product.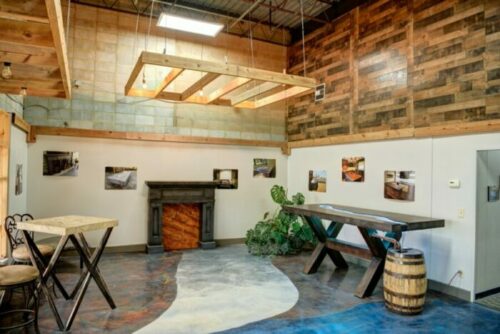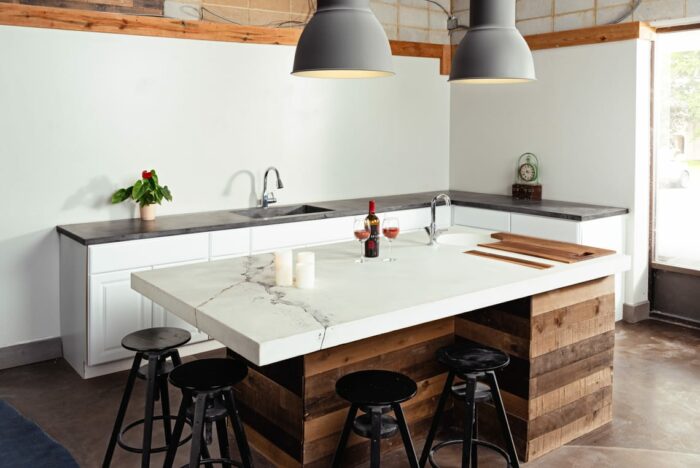 Furniture That Tells Your Story
Furniture and surfaces don't have to only be functional. They can tell a story about who you are, what you care about, and how you want to live. Your home is an expression of you, and your belongings should reflect everything you want to be.
Furniture should be functional, but it can also be art. Here at Concrete Designs, we want to facilitate your vision of what your home or business should look like. We can custom design concrete furniture and surfaces to fit your space and your personality.
Our chosen material is concrete, but we can shape that concrete to the unique style and purpose you are looking for. We want the look you are trying to achieve to materialize through our concrete designs. Think we can't come up with something extra special just for you? Check out our gallery to see all the exclusive designs we've created for our clients.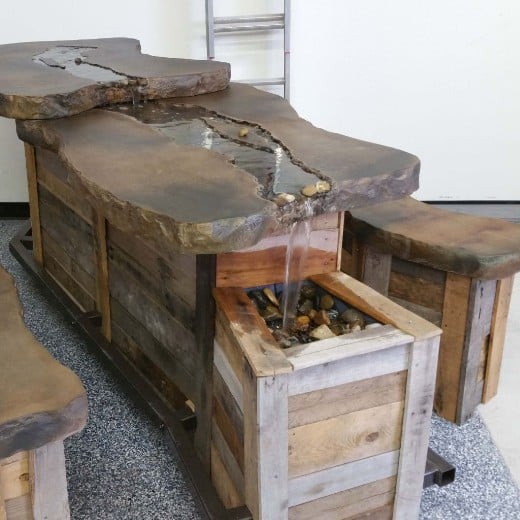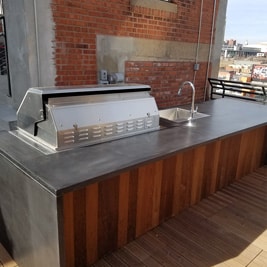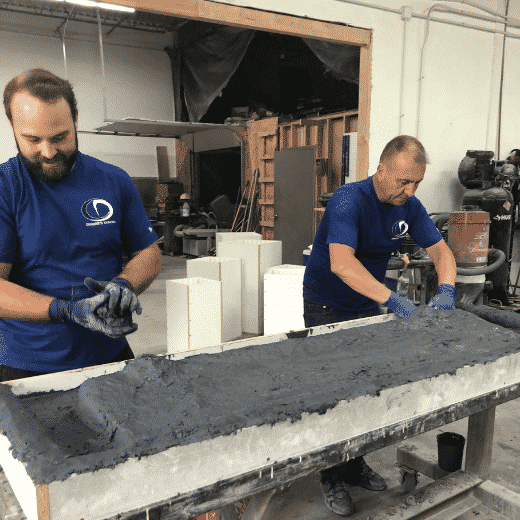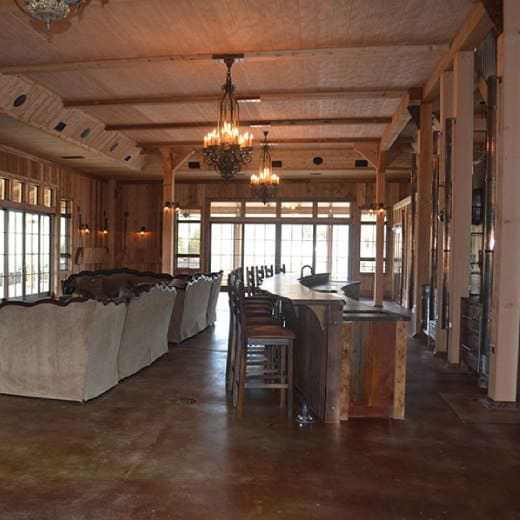 Free Shipping on all orders!
Make your statement.
You May Ask, "Why Concrete?" We Say, "What Else Is There?"
Concrete work is what we love. It's an extremely hardworking material, yet versatile. It can be used in nearly any project, and we just love the look of it. You can get concrete polished for a sleek look or get it custom designed to fit any project idea. We want your total satisfaction, which is why we are committed to quality work, customer service, and a creative spirit.
Looking for custom countertops, a commercial kitchen, a unique outdoor living space? We have the decorative concrete expertise combined with professionalism to bring to life any idea you can dream up. 
Get Ideas for Your Next Concrete Project
Aren't yet sure exactly what you're looking for but know you want something special? Reach out to Concrete Designs to discuss furniture ideas.
Perhaps you want to jazz up a back patio area but don't know what to put in the space, or maybe you want to create an outdoor kitchen with polished concrete countertops. Have you been dying to put a unique bench in your garden but couldn't find what you were imagining in stores or online?
Concrete Designs specializes in creating custom concrete furniture for indoor and outdoor spaces. There are no limits to what we can create for you. Let's talk about your ideas today! Some examples of projects we've worked on in the past include:
Concrete kitchen countertops
Concrete fireplace surrounds
Concrete dining tables (indoor and outdoor)
Concrete fire pits
Cement art pieces
Concrete coffee tables
Cement architectural pieces
Concrete kitchen sinks and concrete bathroom sinks
Concrete table tops
Call a Concrete Contractor for the Custom Design of Your Next Project
We are devoted to great customer service, quality of work, and a fair price for every concrete project we work on. We have great people who care deeply about our concrete products and services, whether we are crafting concrete countertops or a concrete fire pit. We take great pride in our concrete work, and we know we will earn your complete satisfaction through our honesty, integrity, decades of experience, and dedication to providing you with a great product you can love and enjoy for years to come.
We offer free estimates, so don't delay in reaching out to us. With years of experience and satisfied customers, you can rest assured that Concrete Designs will deliver on your showpiece.
Our Latest Project
This project consisted of The Grand Staircase in Allen Field House at the University of Kansas and 2 staircases in the adjoining DeBruce center. We went way out of our comfort zone on this project! We created and installed concrete stair treads that were colored and polished with exposed aggregate. The Grand Staircase consisted of…