Custom Concrete in Lee's Summit
Are you in need of custom concrete services in the Lee's Summit area? Look no further than Concrete Designs! We are a locally-owned and operated business that has been serving the Lee's Summit area for years. We specialize in custom concrete work, and we take pride in our craftsmanship.
From start to finish, we will work with you to ensure that your project is completed to your satisfaction. Whether you need a new countertop or custom furniture piece, or you're looking to update any part of your home, we have the experience and knowledge to get the job done right. Give us a call today to get started on your next project!
Concrete Sinks
At Concrete Designs, we take pride in creating unique and stylish concrete sinks that are built to last. Our sinks are made from a high-quality concrete mix, and each one is carefully crafted by hand. We offer a wide range of designs to choose from, and our team can even create custom sinks to meet your specific needs.
Our sinks are also available in a variety of colors, so you can find the perfect match for your home's décor. If you're looking for a stylish and durable concrete sink for your home, then Concrete Designs is the perfect place to start your search. Contact us today to learn more about our products or to schedule a free consultation.
Concrete Furniture
When it comes to furniture, concrete is often seen as one of the most durable and long-lasting materials available. Concrete can also be used to create furniture that is both unique and stylish. Concrete Designs specializes in creating concrete furniture. We offer a wide range of products, from bar stools and coffee tables to dining tables and artwork.
Concrete Designs' furniture is made with a high-strength concrete mix, which ensures that the pieces are built to last. We also offer a variety of finishes, allowing customers to choose the look that best suits their space. Whether you're looking for a modern edge or a more traditional look, Concrete Designs has a furniture option that will fit your needs.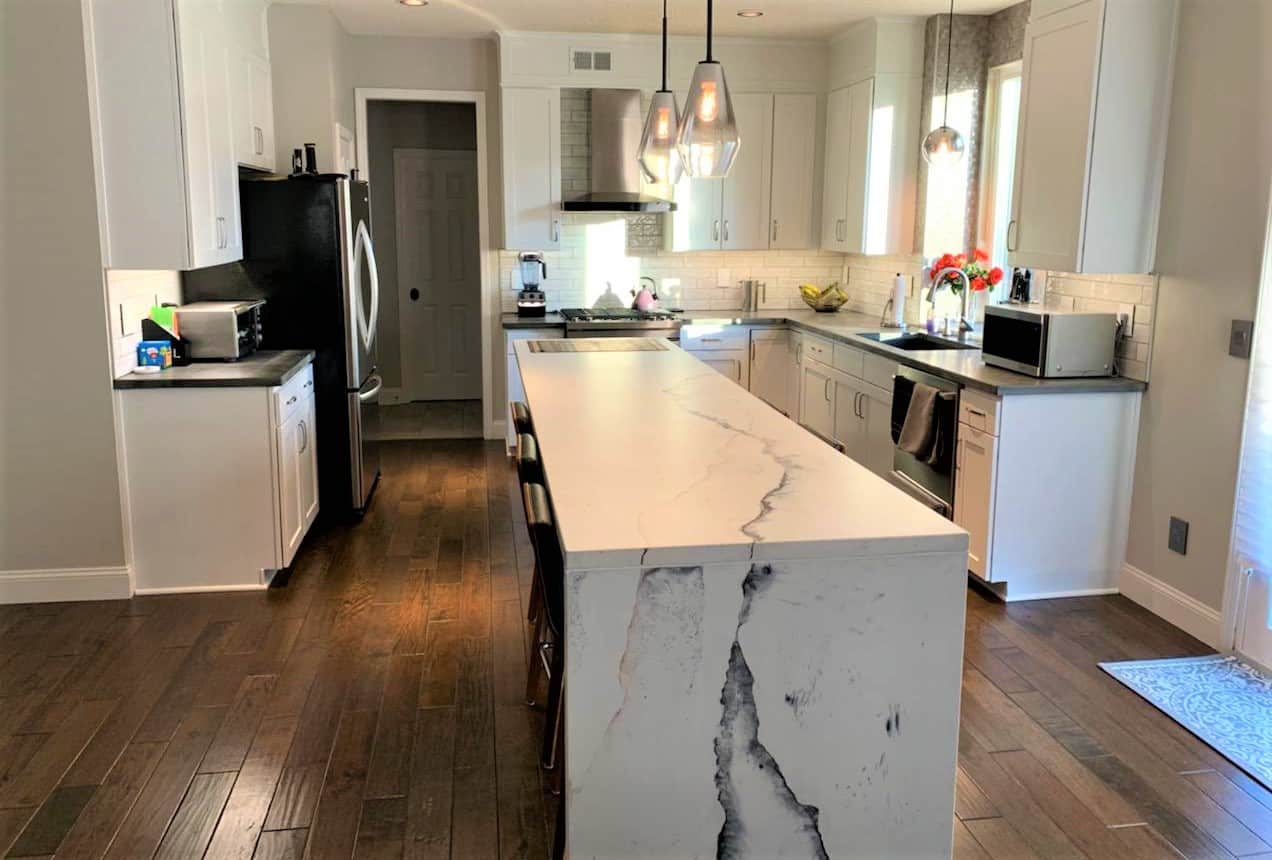 Free Shipping on all orders!
Check out our countertops today.
Custom Concrete Countertops
Are you looking for a unique and durable countertop material? Concrete might be the perfect option for you. Concrete is incredibly versatile, and can be customized to fit any style and budget.
Concrete Designs offers concrete countertops in Lee's Summit that are both stylish and functional. Our team of experts will work with you to create a countertop that is uniquely yours. We can add color, texture, and pattern to concrete, giving you a one-of-a-kind look that will last for years. Contact Concrete Designs today to learn more about our concrete countertops.