Kansas City Concrete Firepits for Any Style
Firepits are a must-have feature of any backyard. They are great options for showing off your home's unique style at social gatherings, and they are functional for bonfires with family and friends in the fall. Choose the size, colors, and materials of your new firepit that will turn your space into a cozy backyard den.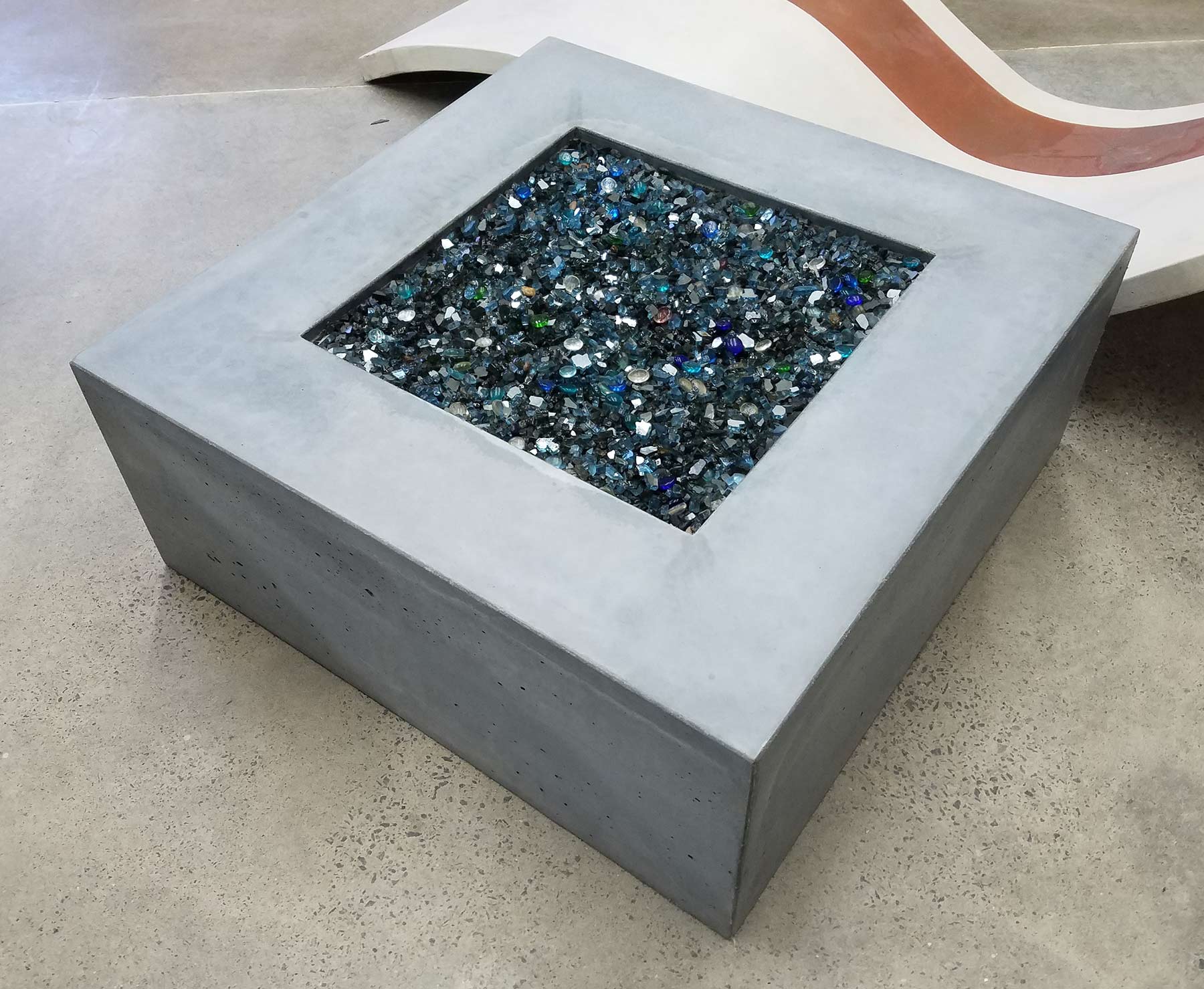 Outside Living Space
Backyards are the place to relax and have fun with friends and family. Our firepits are designed to be the centerpiece for your outdoor living space. The perfect firepit will create an environment that provides an amazing setting for entertaining and leisurely moments to yourself. Your unique style and personality will be what sets your backyard apart from your neighbors'. 
Take time to explore your backyard and its possibilties. Would you like a small intimate area with a small firepit where everyone can cozy up and be close? Maybe you would prefer a larger entertainment table with a firepit that recreates your favorite hangout and turns your home into a destination.  
Choose a concrete firepit that fits your style
At Concrete Designs, each firepit we create has its own personality and style that's designed to match yours. We start with a durable base that can withstand the outdoor elements and provide a firm foundation. Through color choice, materials, and the overall layout, no firepit is the same as another. Tell us what you are looking for and we do our best to make it happen. Give us a call or the contact us form and you will be roasting marshmallows or toasting with your loved ones soon!
Our firepits are incredibly durable. Concrete is one of the strongest materials available, with the ability to endure all your outdoor evening activities as well as all the rough and tough weather that comes your way. Our firepits are created not only for sustainability but also as functional art.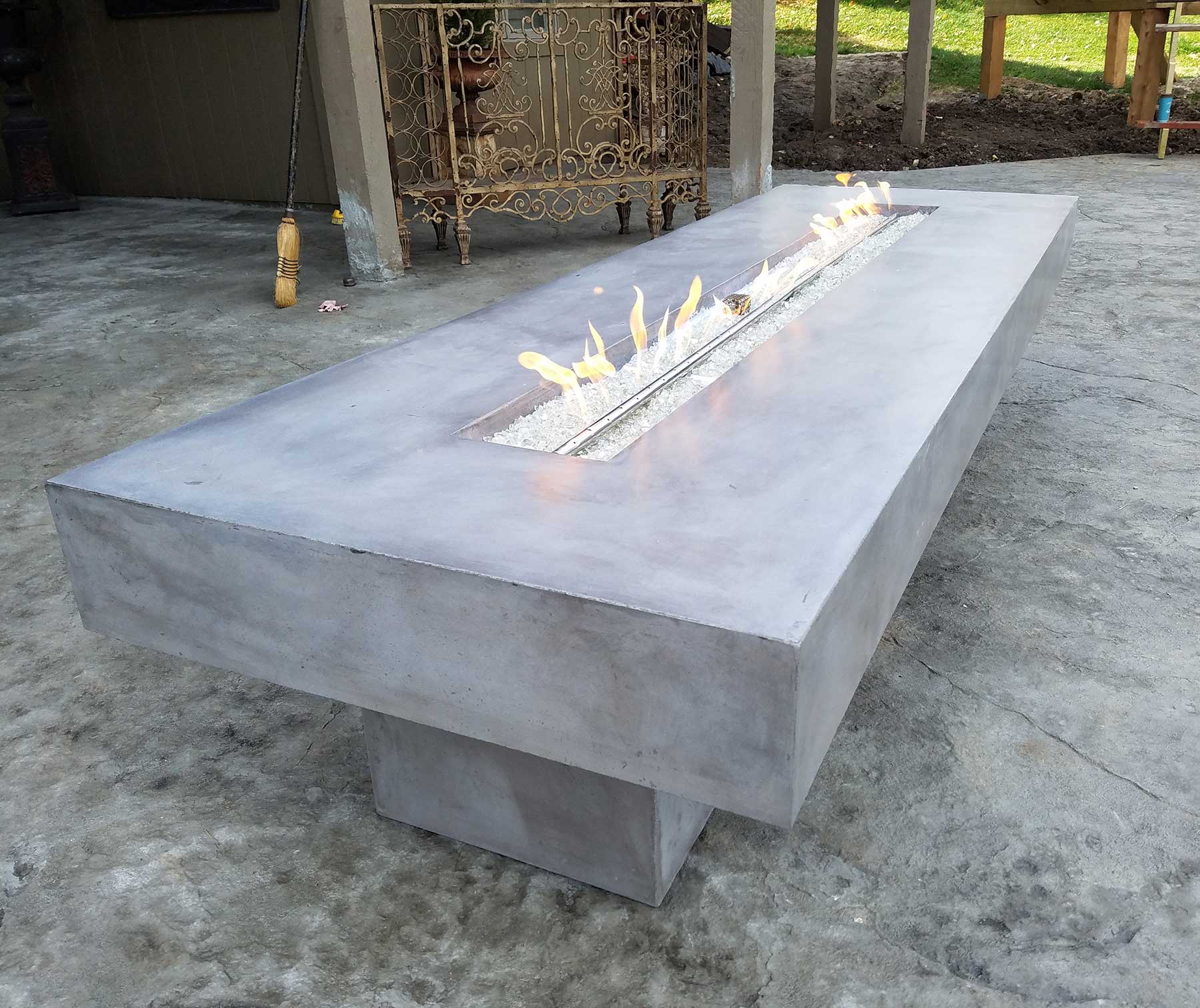 How much do concrete firepits cost?
Concrete Designs is excited to begin working on your unique firepit. Contact us today and we'll be happy to discuss everything you need to know about building your firepit, including the costs.