Custom Outdoor Concrete Furniture, Made in Kansas City
If you're looking to add some unique charm to your outdoor space, you might want to consider opting for custom outdoor concrete furniture. Here at Concrete Designs, we create unique pieces made by hand in Kansas City which can be shipped anywhere in the country.
Concrete might often be associated with mundane outdoor elements, but it can also be transformed into beautiful, durable, and timeless furniture. The material is perfect for creating outdoor tables and counters that can withstand the elements. The best part? Your custom furniture will continue to look beautiful and last for years to come.
Our Custom Concrete Outdoor Furniture
Our custom concrete outdoor furniture can transform any outdoor space into something extraordinary! You're sure to find something that stands out in our catalog of unique creations. From fire pits to grilling spaces, bars, and tables, we have the perfect piece for your backyard oasis.
What really sets Concrete Designs apart is our customization process. Don't just settle for what's in stock - if you have an idea that no one else has ever seen before, we can make it a reality. We will work with you every single step of the way so that you get exactly what you've been envisioning. Get in touch today to learn more about turning your vision into reality!
Take a look at some ideas for custom outdoor concrete furniture and then contact us on how we can truly make them as you would like:
Outdoor tables
Outdoor chairs
Outdoor sofas and benches
Outdoor built-in concrete barbeque areas
Concrete features like birdbaths or fountains
Outdoor stools
Concrete planters
Concrete garden boxes
Outdoor concrete coffee tables
Concrete fire pits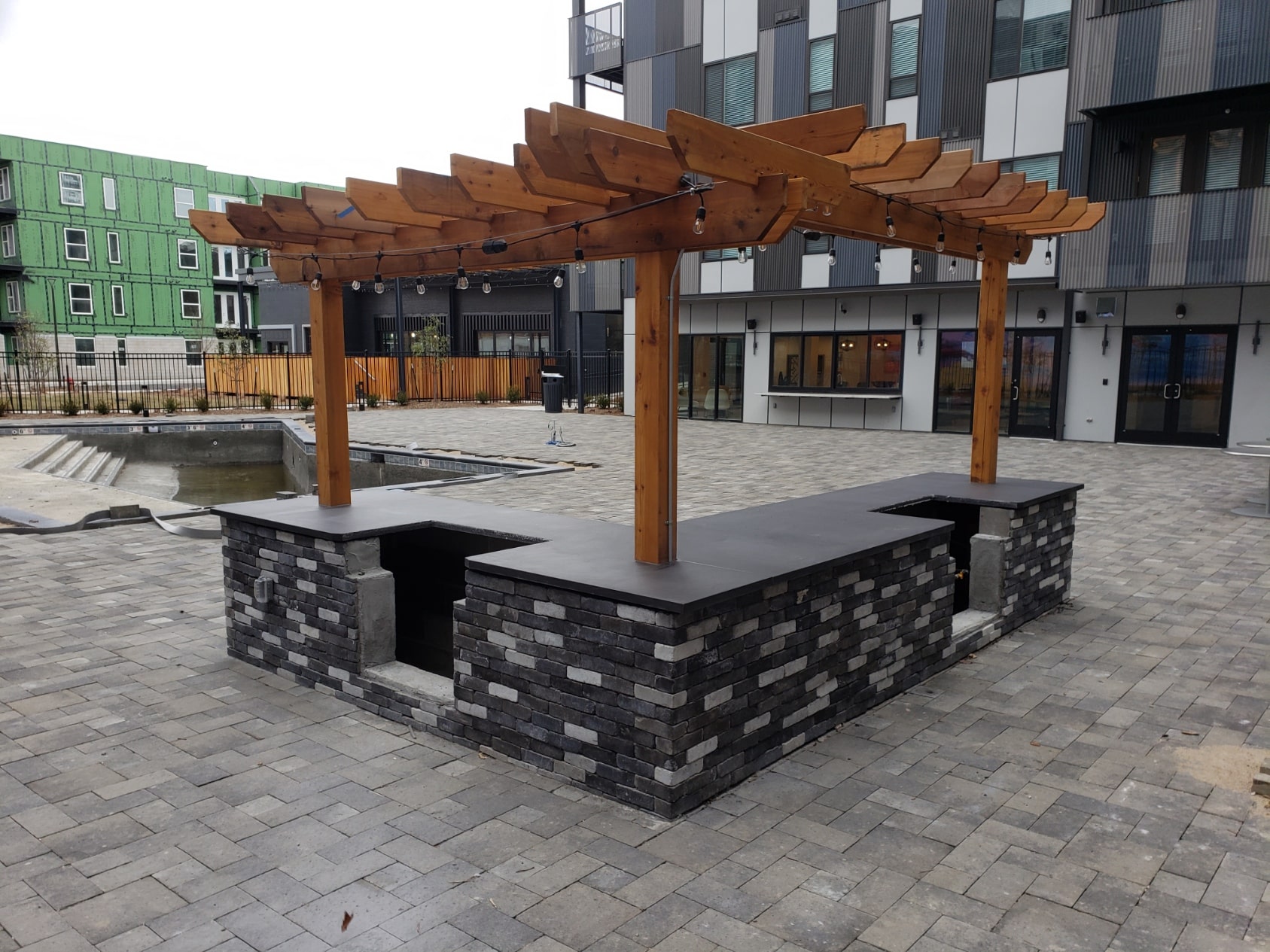 Custom Concrete Furniture - Made by Hand and Shipped to Your Door
Looking for stylish and comfortable furniture for your outdoor space? Look no further than Concrete Designs! Our skilled craftsmen hand-make every piece to ensure top-quality standards. We offer a variety of furniture options, including chaise lounges and patio tables, perfect for any outdoor setting.
Don't settle for generic pieces - customize every aspect of your new furniture to reflect your personal style. With Concrete Designs, you can choose the shape, size, and color of your furniture and have it shipped directly to your doorstep. Experience the luxury of having uniquely designed furniture that perfectly complements your outdoor space.
Call the Concrete Outdoor Furniture Experts Today
From chaise lounges and patio tables to fully-equipped backyard living rooms, Concrete Designs offers customers the ability to customize their outdoor furniture exactly how they imagine it. Not only does this ensure that your outdoor space has the exact look you're going for – down to the slightest detail – but you don't have to worry about compromising on quality either, as all of our pieces are made from high-strength concrete that will last through anything nature throws at it!
We can create a truly one-of-a-kind piece of furniture for your outdoor living space or create several different outdoor decor pieces that will work with the natural elements of your home's outdoor environment.
Free shipping on all orders!
Check out our outdoor furniture today.