Custom Outdoor Concrete Furniture, Made in Kansas City
Are you looking for unique outdoor furniture? Concrete Designs is a furniture company that makes custom concrete furniture including custom outdoor concrete furniture. Concrete is a fabulous material to use outdoors because of its durability, but it doesn't have to only be used for sidewalks, patios, or driveways. You can use concrete to create an outdoor concrete table, an outdoor concrete counter, or a concrete picnic table. Your furniture will last a long time when it's made with concrete.
Concrete Outdoor Furniture Ideas
Some ideas for custom outdoor concrete furniture:
Outdoor tables
Outdoor chairs
Outdoor sofas and benches
Outdoor built-in concrete barbeque areas
Concrete features like bird baths or fountains
Concrete outdoor garden art
Outdoor stools
Concrete planters
Outdoor concrete coffee tables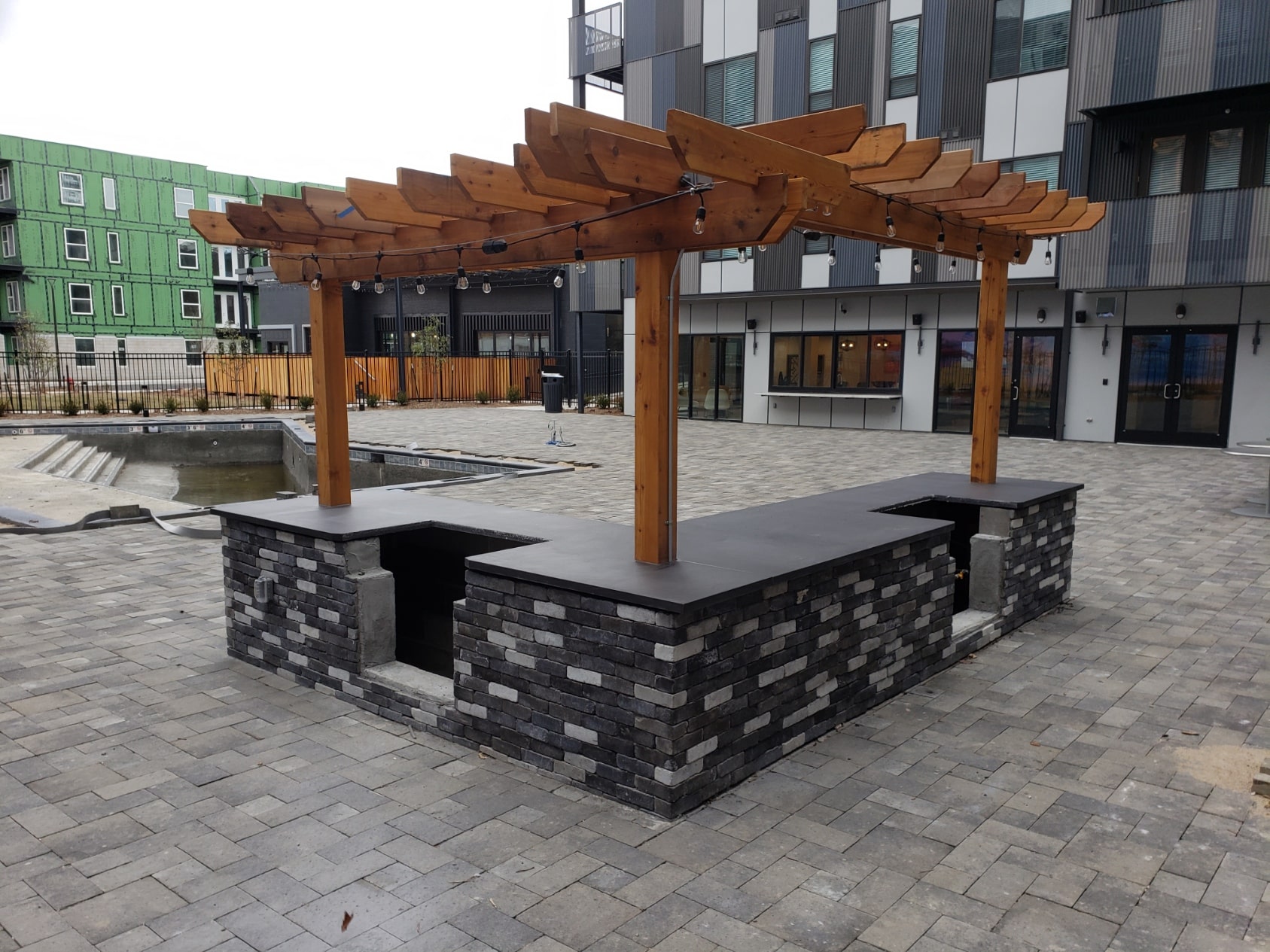 Now You Can Have Unique Designs
Whether you are looking for an outdoor chaise lounge, patio table, or backyard living room, concrete can be a great material to build your outdoor furniture with. Concrete Designs specializes in cement furniture of all types, sizes, and styles. We can create a truly one-of-a-kind piece of furniture for your outdoor living space or create several different outdoor decor pieces that will work with the natural elements of your home's outdoor environment.
Free shipping on all orders!
Check out our outdoor furniture today.