Are you considering upgrading your kitchen or bathroom sink? Concrete sinks are becoming increasingly popular in home design for their unique look and durability. Here are 3 reasons why you should consider adding a concrete sink to your home in 2023.
A concrete sink is a unique and stylish addition to any home.
Incorporating a concrete sink into the design of your home is a great way to bring an eye-catching look with a unique style. Not only is concrete incredibly durable and able to withstand heat, but concrete sinks are easy to maintain and can be easily sealed. Whether you're looking for an accent piece in the kitchen or bathroom, concrete is a great material option when it comes to sinks, as it is such an enduring material, you won't need to be concerned about its condition quickly deteriorating in humid or moist conditions.
Concrete sinks are durable and easy to clean.
Concrete sinks are a modern and popular choice due to their durability and easy maintenance. At first glance, concrete may seem counterintuitive when it comes to a sink material; however concrete is significantly more durable in comparison to traditional ceramic fixtures. You will want to seal the concrete with a sealer specifically designed for concrete regularly which can easily be applied by spraying or painting on the concrete. With regular resealing and cleaning with warm soapy water or an appropriate cleaner, concrete sinks not only maintain their elegant aesthetic but also provide long lasting reliability.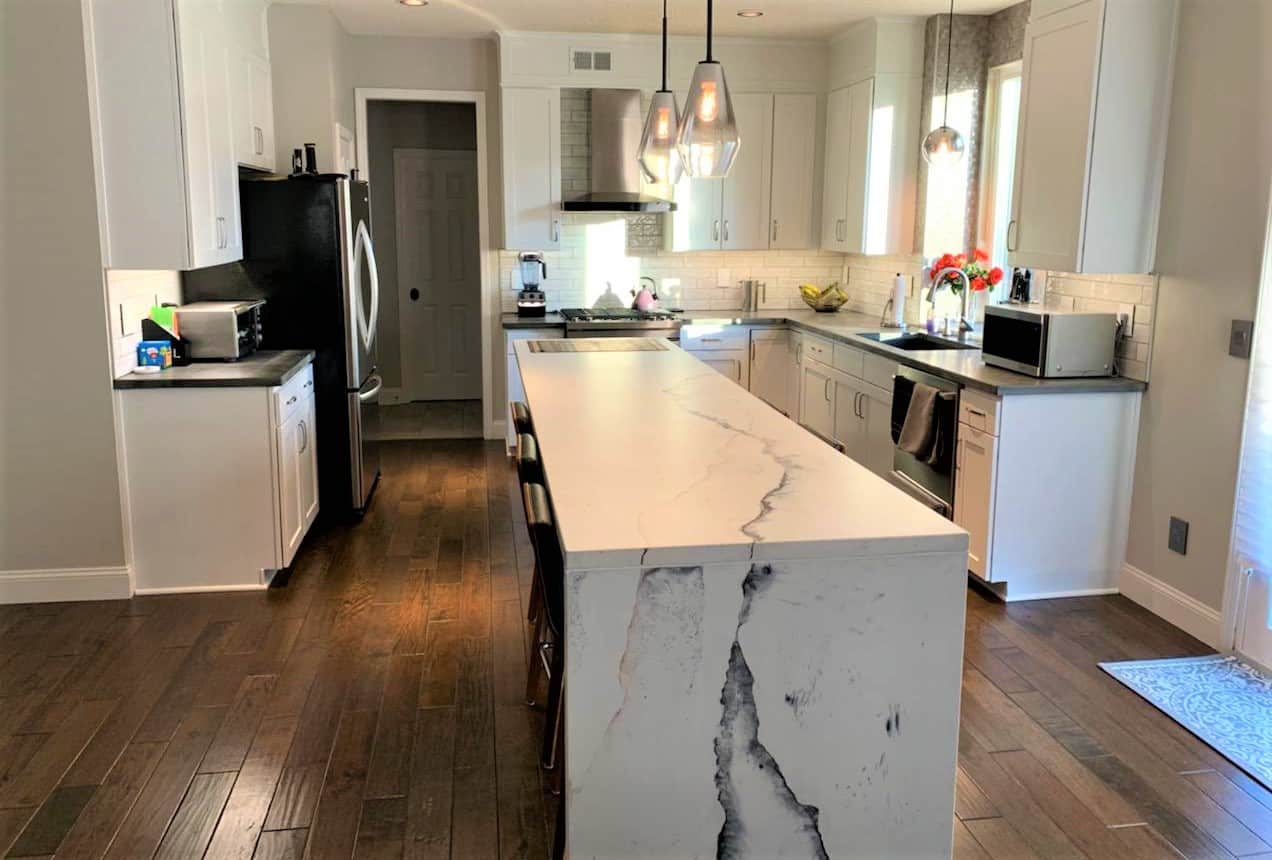 Free Shipping on all orders!
Check out our countertops today.
Concrete sinks can be customized to match your home's décor.
When it comes to customizing the look of your home, concrete sinks can make a great statement piece. Concrete is an adaptable material that can be easily molded and worked with, transforming it into whatever shape you desire. Once set, concrete needs to be properly sealed in order for it to last long-term. As concrete is porous, if not sealed correctly, it could potentially become stained by water or dirt over time. If concrete has been well sealed however, its durability makes it ideal when searching for a sink solution that won't require much maintenance.
Concrete Designs is the top choice when it comes to custom concrete sinks.
If you are interested in adding a unique and stylish touch to your home, you can't go wrong with a concrete sink. They can be customized to match your home's décor, are super durable, and are easy to maintain and clean. Our team at Concrete Designs is here to help you choose the perfect concrete sink for your home. We offer a wide variety of designs and colors to choose from, and will work with you to ensure that your new concrete sink exceeds your expectations.
Call us today at 913-228-1524 or fill out the contact form on our website to get started!