Custom Concrete in Kansas City
At Concrete Designs, we specialize in creating custom concrete pieces for homes and businesses in Kansas City, Missouri. Whether you need a new sink for your bathroom or a custom countertop for your kitchen, we can help.
We start by working with you to understand your vision and then create a unique design that meets your needs. Once the design is complete, we use the highest quality materials to bring it to life. The result is a beautiful and durable concrete piece that will add value to your home or business. Contact us today to get started on your custom concrete project.
Concrete Sinks
Concrete sinks in Kansas City, Missouri from Concrete Designs are the perfect addition to any home. Our sinks are custom-made to order and can be made in any size, shape, or color that you need.
We use only the highest quality concrete and our products are backed by a lifetime warranty. We also offer a wide variety of finishes. Whether you're looking for a new kitchen sink or an elegant bathroom vanity, we have the perfect solution for you. Concrete Designs is your one-stop shop for all your concrete needs.
Concrete Furniture
Concrete furniture from Concrete Designs is the perfect way to add a unique, modern touch to your home or office in Kansas City, Missouri. Our concrete furniture is handcrafted from start to finish, ensuring that each piece is one-of-a-kind.
We offer a wide range of concrete furniture pieces, including tables, chairs, benches, and more. Whether you're looking for a new dining room table or a stylish seating option, we have something to suit your needs.
Our concrete furniture is also extremely durable, meaning it will withstand the test of time. With proper care, your concrete furniture will last for years to come. If you're looking for high-quality, stylish concrete furniture in Kansas City, Missouri, look no further than Concrete Designs.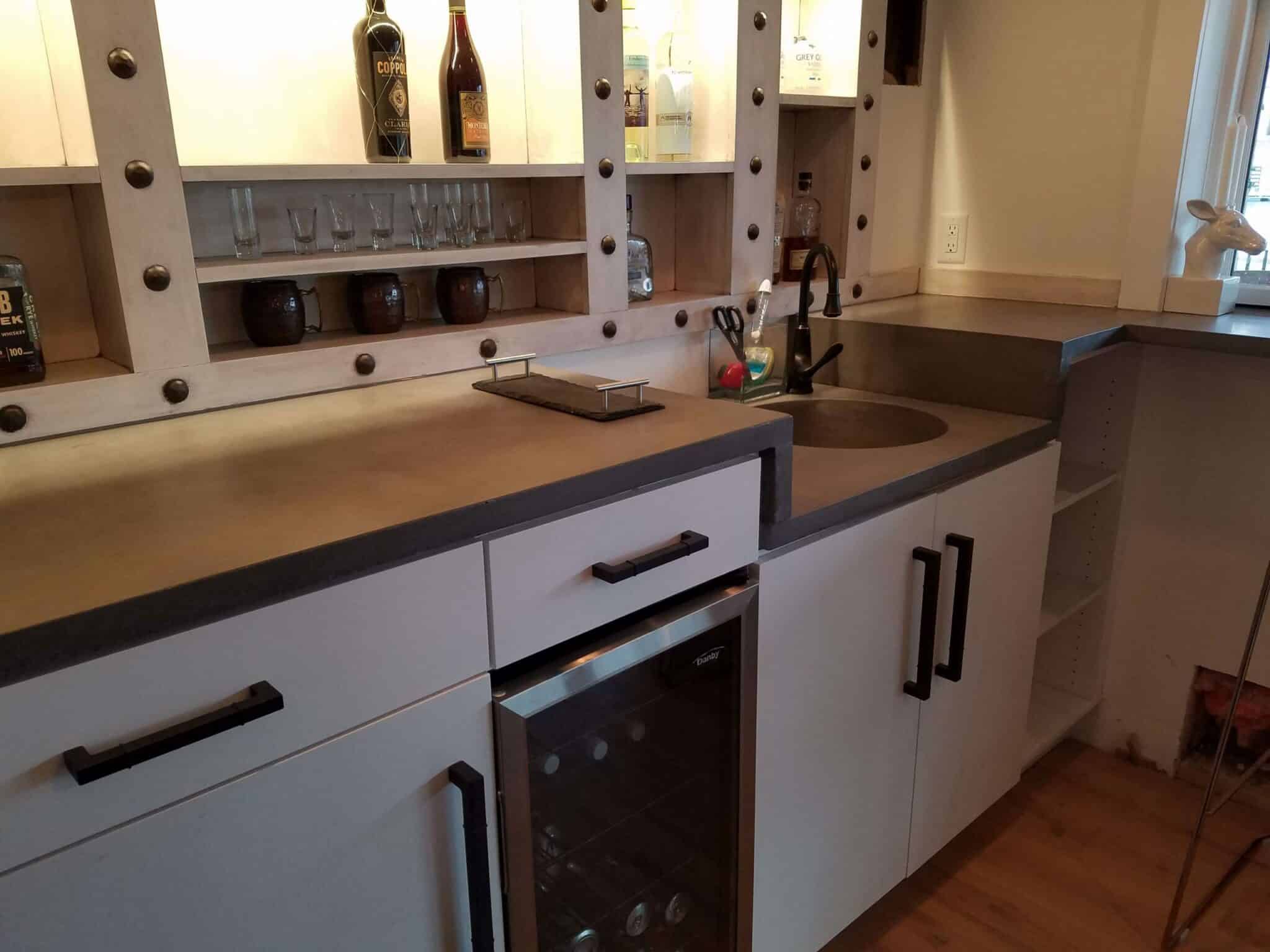 Free Shipping on all orders!
Check out our countertops today.
Custom Concrete Countertops
For most people, the kitchen is the heart of the home. It's where families gather to cook, eat, and spend time together. So it's no surprise that many homeowners are looking for ways to upgrade their kitchens and make them more inviting and functional spaces.
Concrete countertops from Concrete Designs offer a unique look that can add both style and function to any kitchen. In addition to being highly durable, concrete is also heat-resistant and easy to clean. What's more, concrete countertops can be customized to meet the specific needs of any kitchen. Whether you're looking for a sleek and modern look or something more rustic and classic, concrete countertops from Concrete Designs can help you create the perfect kitchen for your home.