Custom Concrete in Overland Park
A custom concrete piece from Concrete Designs is the perfect way to add a unique touch to your home or office. Whether you're looking for a one-of-a-kind coffee table, a handcrafted sink, or a custom-designed countertop, we can create it for you.
We use the highest quality materials and our team of experienced craftsmen will work with you to ensure that your piece is exactly what you're looking for. We're passionate about creating beautiful, functional concrete pieces that will last a lifetime. Visit our showroom in Johnson County to see some of our previous work, or contact us to discuss your ideas for a custom piece.
Concrete Sinks
Overland Park homeowners love concrete sinks from Concrete Designs. Not only are they stylish and unique, but they're also durable and easy to care for. Plus, concrete sinks are an eco-friendly choice, as they're made from a natural material that doesn't require any additional chemicals or treatments.
If you're worried about your concrete sink cracking or chipping, don't be! Our experienced craftsmen take great care in ensuring that each sink is crafted to perfection. So, if you're looking for a high-quality, stylish, and durable sink for your home, look no further than Concrete Designs!
Concrete Furniture
If you're looking for stylish, durable, and affordable concrete furniture in Overland Park, look no further than Concrete Designs. We specialize in creating custom pieces that are both beautiful and built to last. From coffee tables and dining tables to benches and planters, we can design and create any piece you can imagine. And because we use a cast-in-place method, our furniture is always of the highest quality.
If you're looking for unique concrete furniture that will add personality to your home or business, come to Concrete Designs. We'll make sure you find exactly what you're looking for.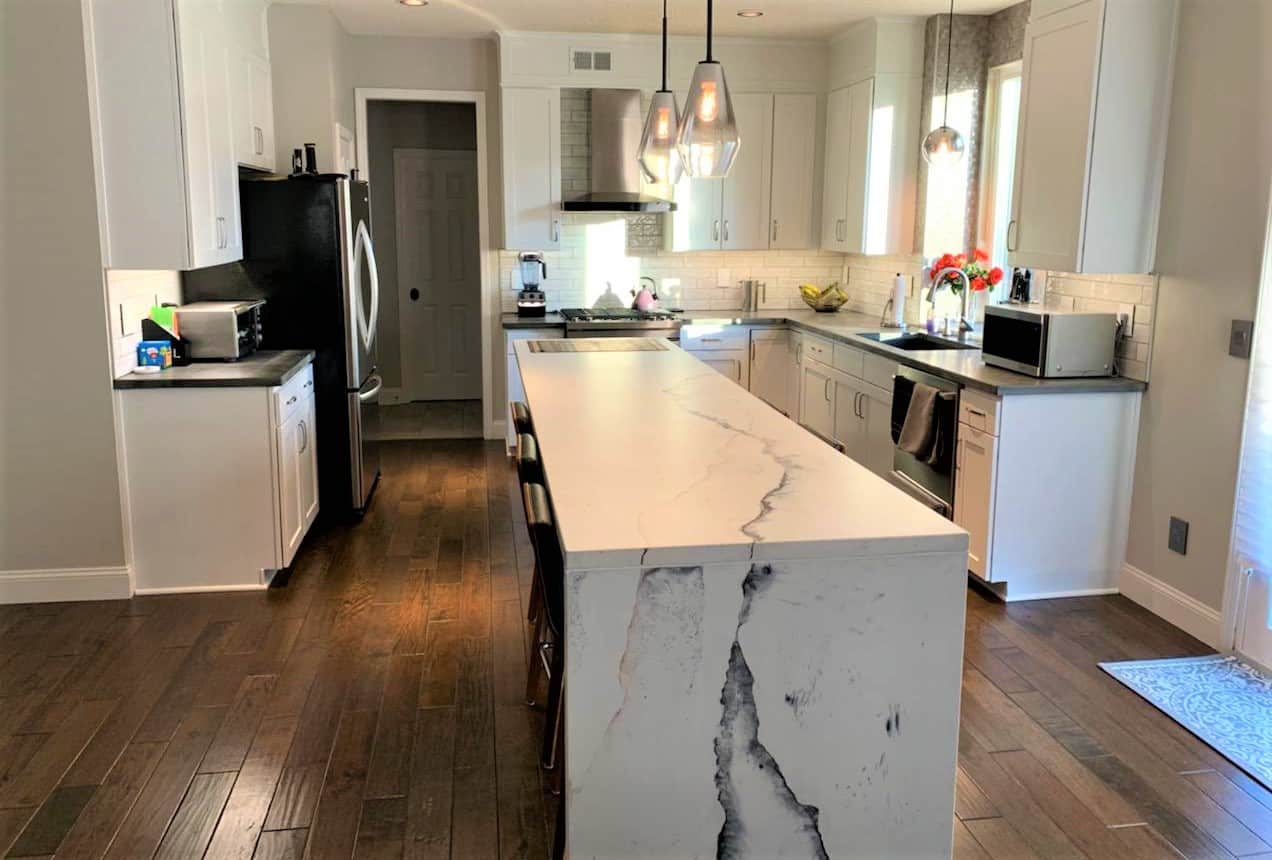 Free Shipping on all orders!
Check out our countertops today.
Custom Concrete Countertops
Concrete Designs is proud to offer beautiful concrete countertops to residents of Overland Park, Kansas. Our countertops are made from high-quality concrete, and we offer a wide variety of colors and designs to choose from. Whether you're looking for a traditional look or something more modern, we have a countertop that will suit your needs.
Our countertops are also extremely durable and easy to maintain, making them the perfect choice for busy families. If you're interested in adding a concrete countertop to your home, please contact us today. We'll be happy to answer any of your questions and help you choose the perfect countertop for your kitchen or bathroom.