About Our Custom Concrete Services
The design potential of concrete is virtually limitless. If it can be formed, it can be poured. This expands our abilities from flat slabs to vertical, curvy, and 3-dimensional works of art. All of the same principles that go into creating concrete countertops go into creating concrete furniture. Our artisans have created concrete water features, concrete fire pits, concrete coffee tables, concrete benches, concrete desks, and concrete chairs. We have even had the opportunity to create a concrete bathtub! Our concrete designers are always up for a challenge and always looking for better, more unique designs to create. No matter how outlandish the idea may sound, bring it to us, and let's see if we can create something incredible!
Concrete Countertops and Tabletops
Concrete countertops have become very desirable in kitchen design. Concrete is a medium that allows the client to be a part of the design, providing a product that is unique to the client. With custom concrete pieces, every detail from shape, color, pattern, and thickness, reflects the personality and style of that individual client. Beyond adding character to your space, concrete countertops are also especially long-lasting and easy to clean!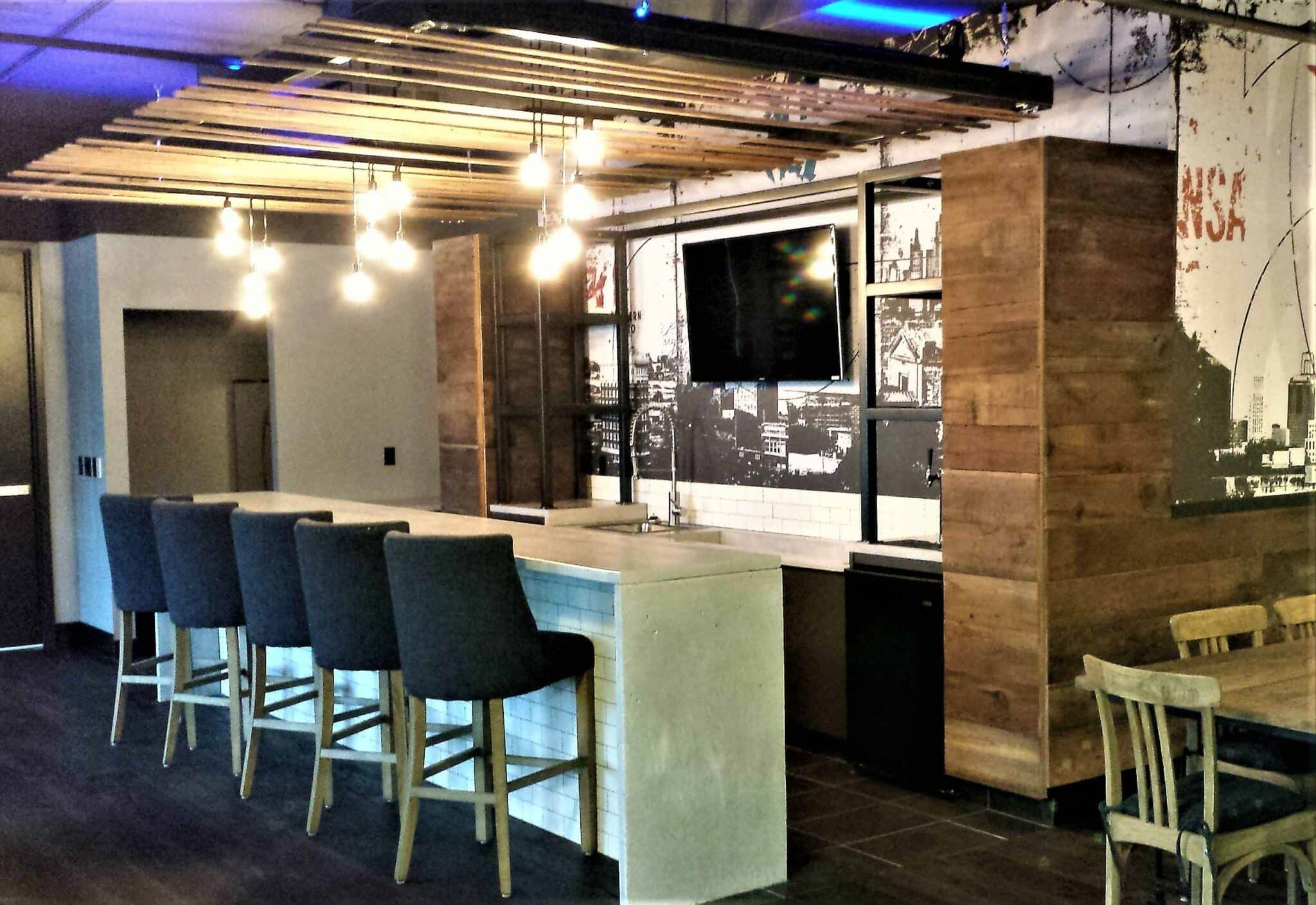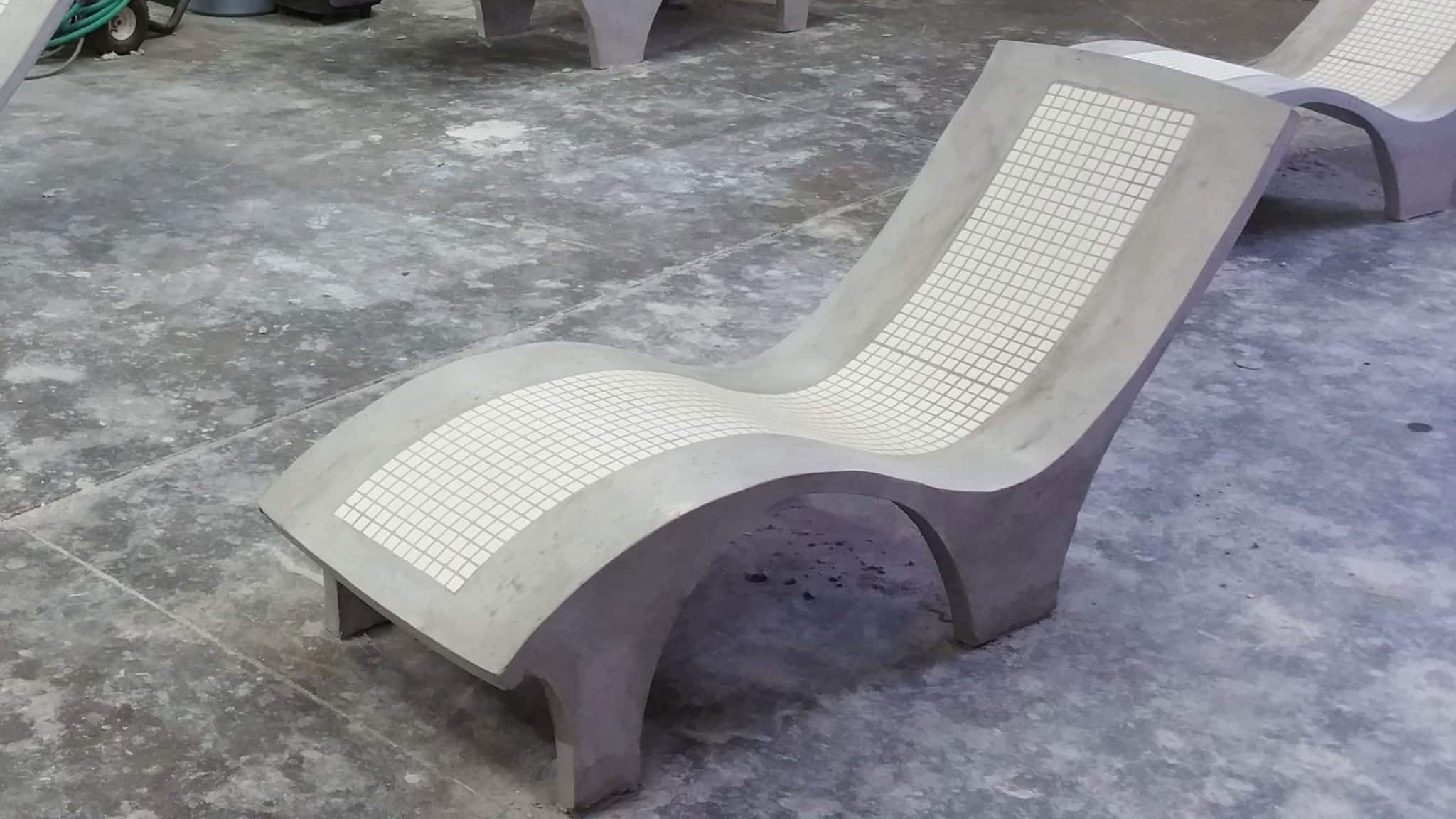 Concrete Furniture
Not only is concrete furniture incredibly stylish, but it's also extremely durable and practical for outdoor use. Concrete is one of the strongest materials available, making it capable of withstanding storms and extreme weather conditions. We can create a wide range of products, such as chairs, benches, and flower pots. It is also a sustainable material that will complement any natural elements that you have incorporated into your outdoor design, including wood, metal, and leather. Our custom pieces are handmade with the clients needs in mind, meaning our concrete designers will ensure that your unique concrete furniture is the perfect size to fit your space on the first try.
Free Shipping on all orders!
Get Started Today!
Concrete Sinks
At Concrete Designs we create beautiful, custom-made concrete sinks and vanity tops for residential and commercial clients nationwide. Hand-made in Kansas City, our artisans take pride in creating products that are not only functional but a piece of art, a conversation starter, and a one-of-a-kind element that complements your lifestyle and your aesthetic taste. Curious to learn more? Shop our store today or contact us today to discuss your custom order.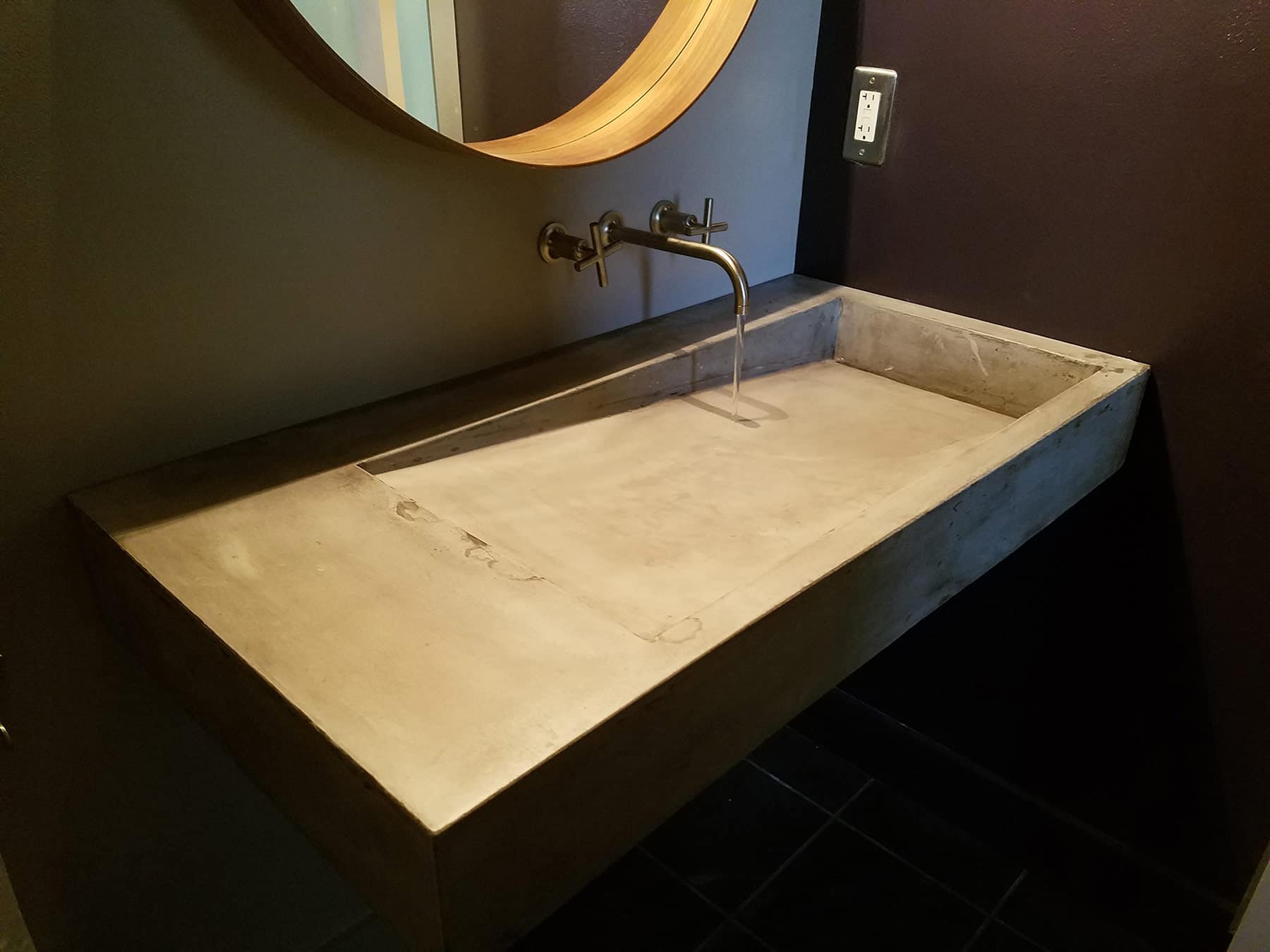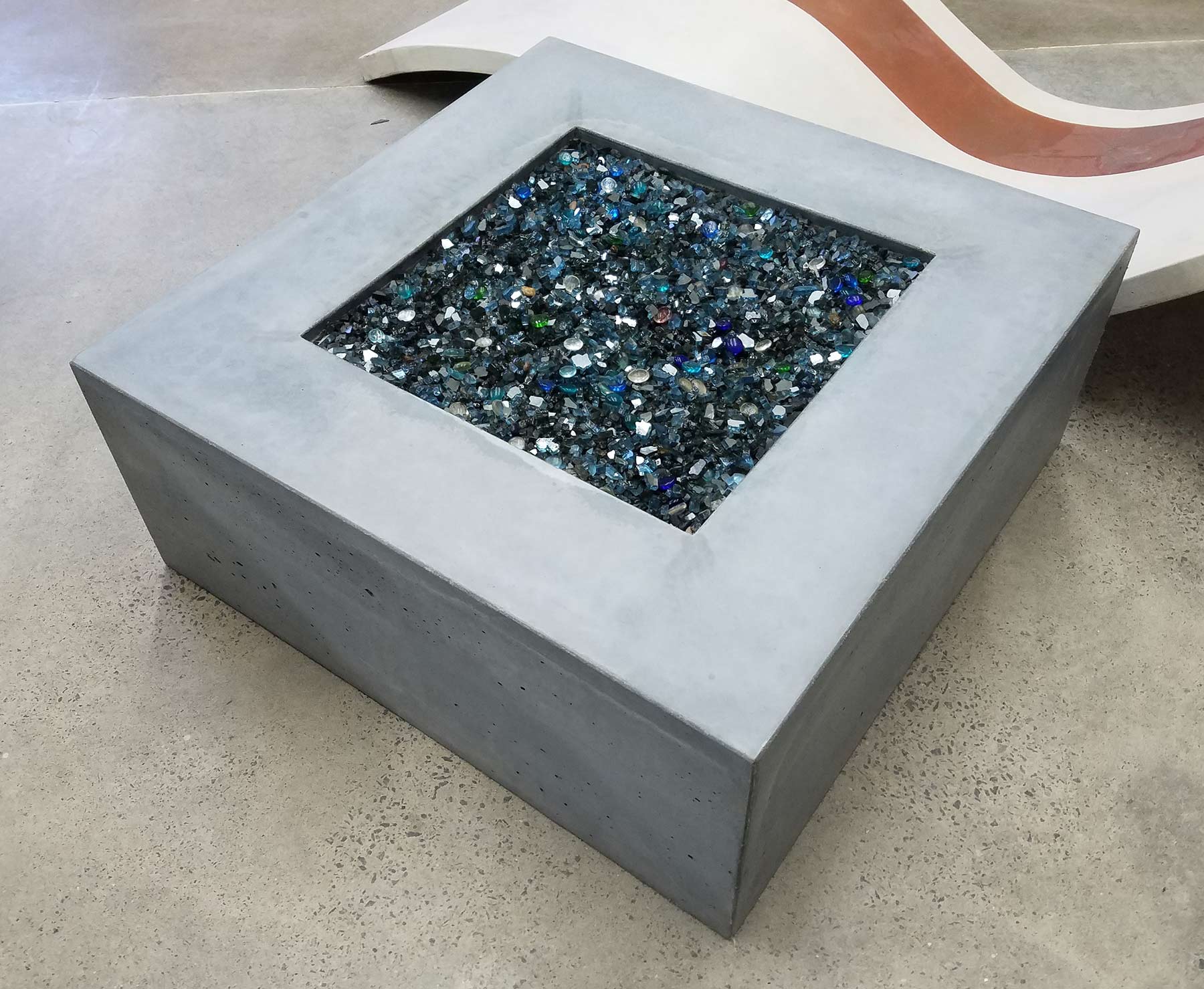 Concrete Firepits
Firepits can be a wonderful addition to any backyard, creating a warm and inviting space to relax and unwind. A custom concrete firepit that reflects your personal style is a wonderful conversation piece when entertaining friends and family that's also functional and fun. At Concrete Designs, we create a variety of uniqugas firepits and fire tables for our clients. Contact us today to discuss your dream firepit.
A concrete fireplace surround is a perfect way to add a decorative flair to your fireplace. They are perfect for areas that need an instant makeover or eye catching focal point. Make a statement that defines the look and feel of your living area. Not only will a fireplace surround protect your beautiful home from embers and sparks, it will also give you years of enjoyment while basking in the glow of your completely unique concrete fireplace.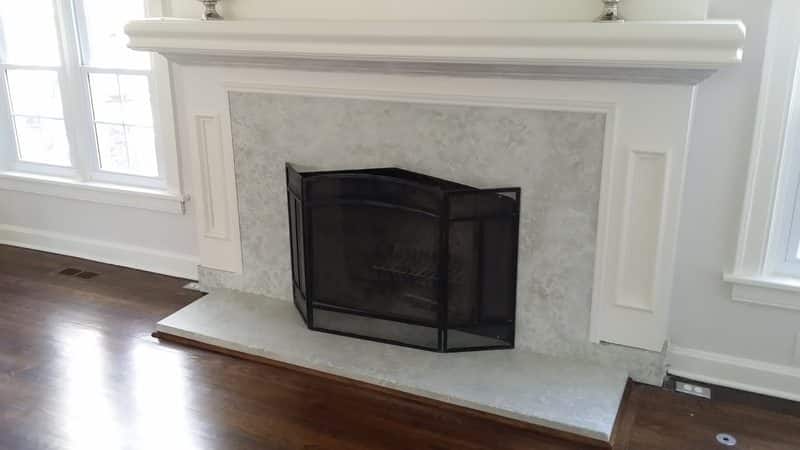 Custom Concrete Pieces
Custom concrete pieces can be a great way to add personality and style to your home. Whether you're looking for a fountain, a unique planter, or a one-of-a-kind piece of art, concrete can offer endless possibilities. Thanks to its versatility, concrete can be molded into almost any shape and finished with various textures and colors. And because it's so durable, concrete furniture can last for years with proper care. With a little bit of help from the experts, you're sure to find the perfect custom concrete piece to add character and style to your home.
Unique Concrete Artwork
Custom concrete artwork and creations are a great way to add personality and style to your home. Working with our professional concrete designers, you can create one-of-a-kind pieces that are both functional and beautiful. From fireplace mantels to garden sculptures, custom concrete artwork can add an element of interest and beauty to any space. If you're looking for something truly unique, consider working with Concrete Designs to create a custom piece of concrete art. By working with a talented artist, you can create a work of art that is truly one of a kind.