Custom Concrete Projects
Concrete Designs and custom projects go together like peanut butter and jelly. It is our favorite thing to do. You give us an idea and we will say, "Let's make something beautiful!" Our goal is to give you something more spectacular than you even imagined. We do not stop when we reach an aspect that is too difficult or hard. Instead, we push forward and say, "How can we make this work?" Then we don't stop until we have made it work and it exceeds our own expectations!
Check out our
Custom Kitchen 
Counter Cost
Calculator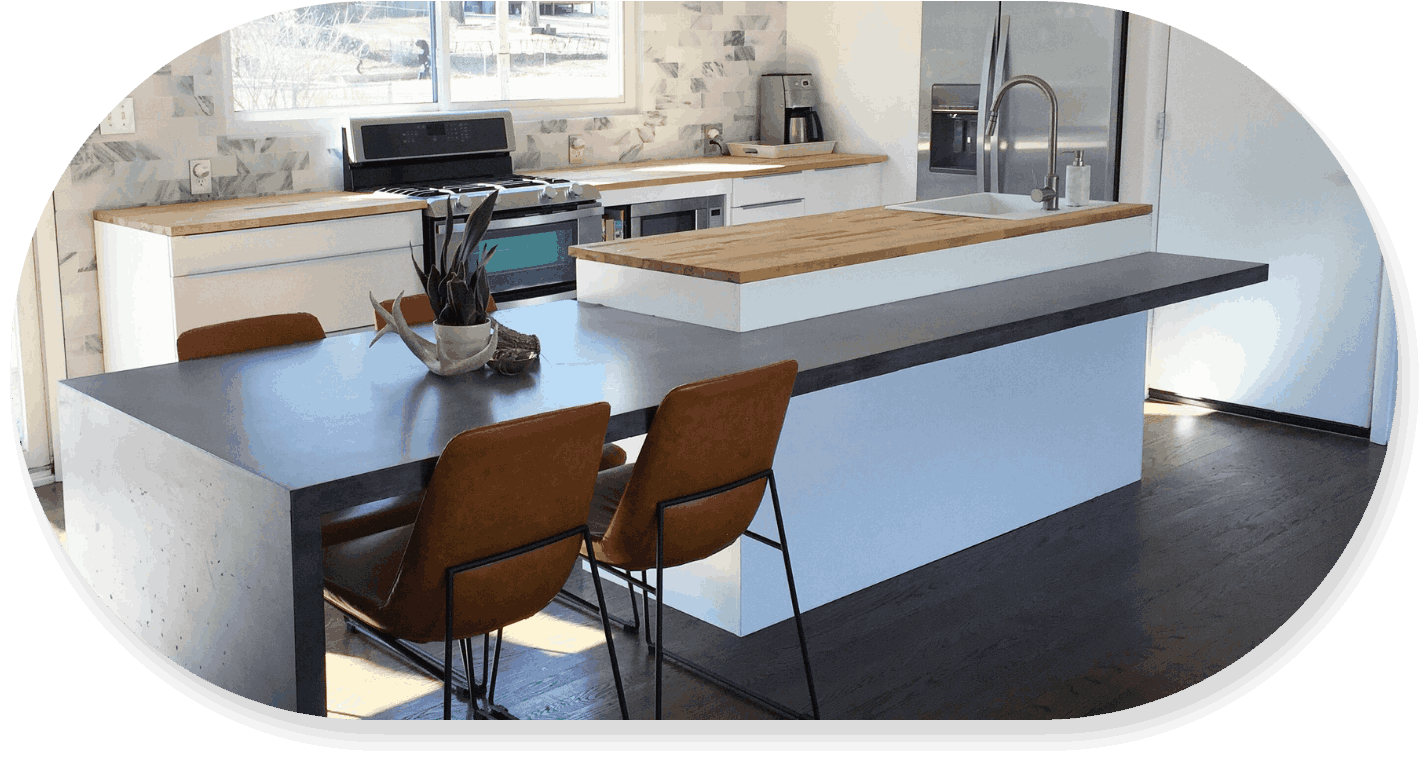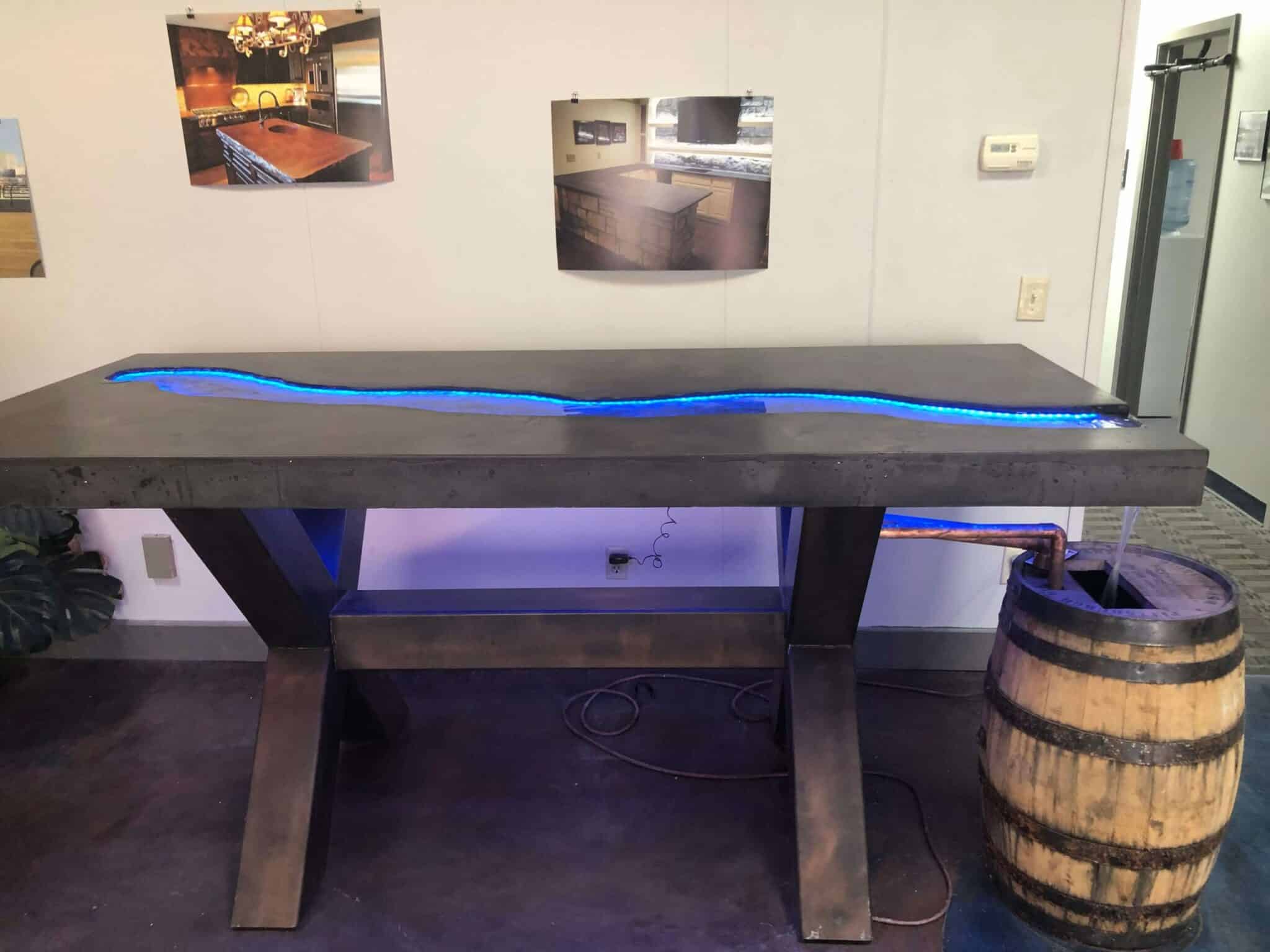 The process?
The process begins with you. It is your idea and your dream - our job is to bring it to life. Start by writing down your idea, sketch it out on paper, and jot down what you want the piece to include. What do you want the piece to say? What is the statement you want to bring to your space? Are there colors and textures you want your showpiece to include? Waht is the size?
Contact Seth at Concrete Designs and share with him what are picturing. Seth will take your ideas and present you with all the project details, including what the end result will look like, the timeframe, and cost. 
You'll be able to sit back and enjoy the fact that your showpiece of functional art is being created by the best in the business.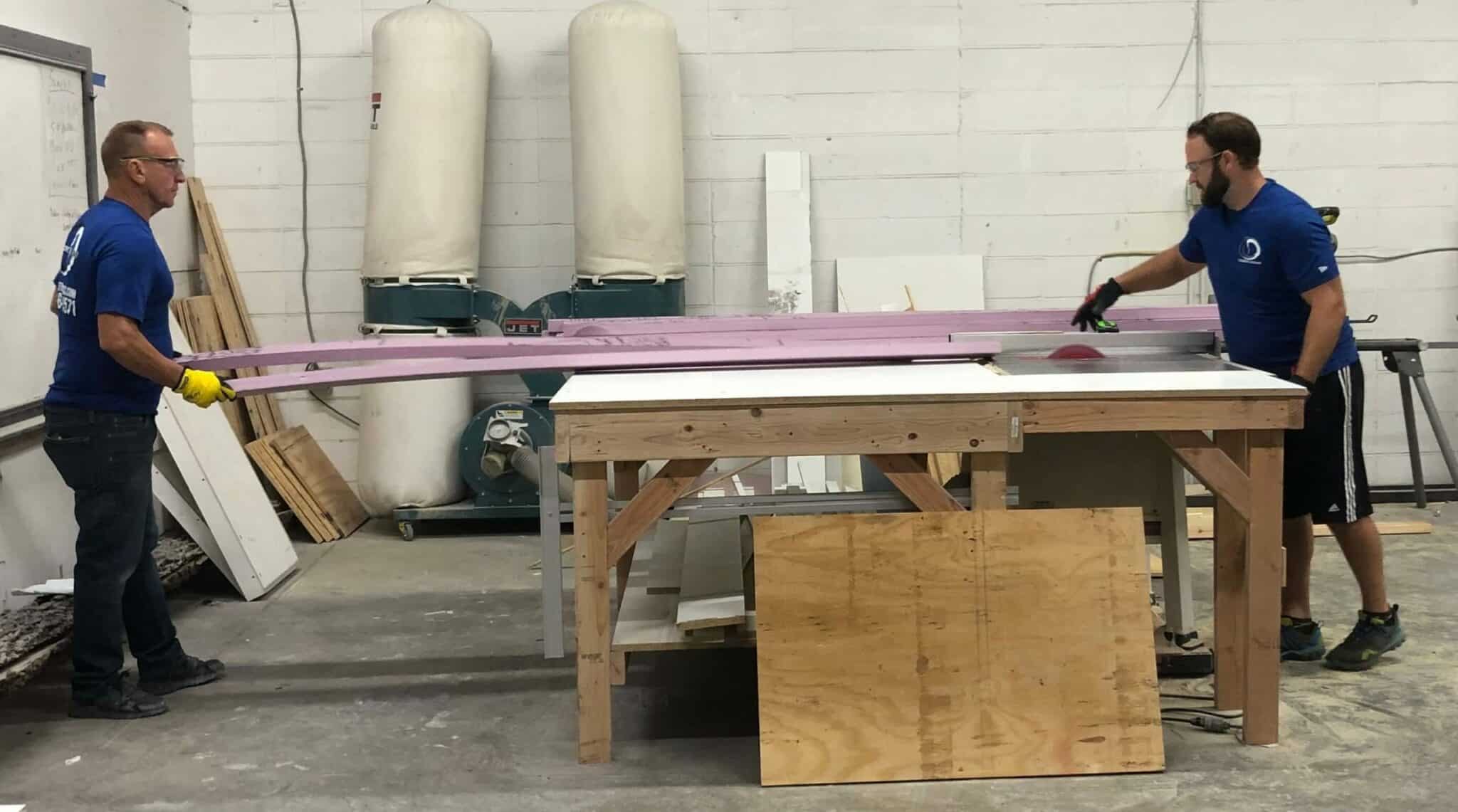 Everything handmade
At Concrete Designs, we take pride in the fact that all our work is handmade. Each piece gets the time and attention it deserves. Your piece will be crafted with the highest quality by artisans that care deeply about the end product. Our work is NOT mass-produced or comes off a conveyor belt. The details will be there to create beautiful and truly unique pieces that are both functional and add visible flare any room or yard they're placed in, sparking conversation wherever they are.
Concrete Designs In Action: Our Firepits
Whether you're hosting friends for a friendly get-together or relaxing outside during for leisurely evening, you can't go wrong when you add a custom firepit to the mix. At Concrete Designs, our gorgeous firepits are made to work with any yard, patio, or deck. Each piece is unique to its surroundings but always designed to impress, and comes with quality guaranteed. Learn more about these incredible pieces of functional art, then contact us today, and find out how a custom firepit can accentuate your home!
There's so much more where that came from. Check out our tabletops, sinks, and fireplace surrounds, and get inspired for your new project.