Unique Concrete Creations
At Concrete Designs, we're known for creating gorgeous, long-lasting sinks, vanities, and firepits, but our work extends to other unique creations that can be seen anywhere in our customers' homes and offices.
Concrete is one of the most versatile materials available for artists and designers. Its unique properties allow for a wide range of expressions, from traditional sculptures to contemporary installations. Concrete Designs is a custom concrete studio that specializes in creating unique artwork for homes and businesses. Our team of experienced artists and craftspeople has created stunning concrete art for clients all over the world. From intricate reliefs to free-form sculptures, we have the skill and experience to create any type of concrete artwork you can imagine. If you are looking for a truly unique piece of art for your home or business, Concrete Designs is the studio for you.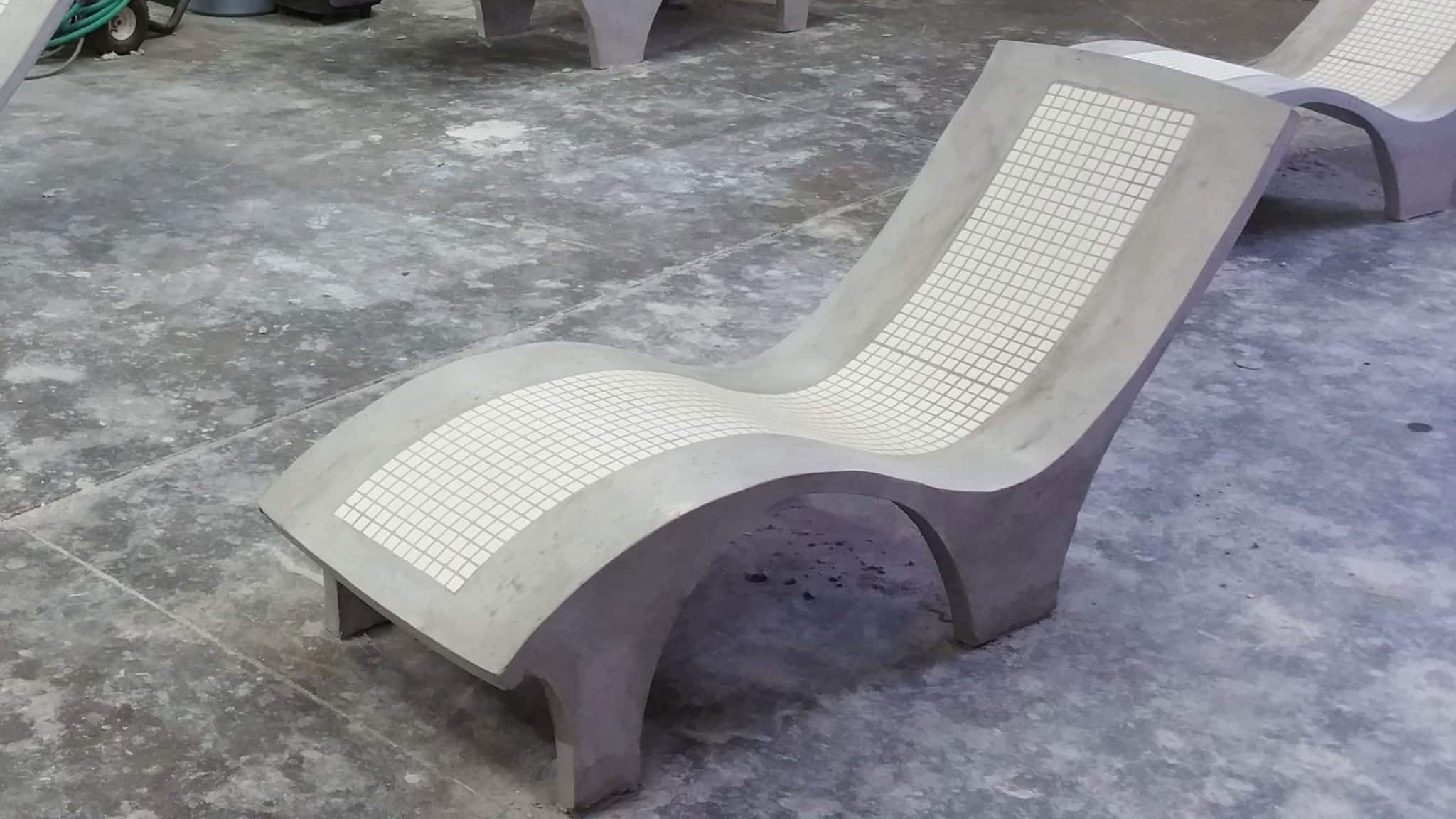 Making unique custom concrete pieces is our favorite project. We love saying, "How can we make this?" We have designed custom concrete tables with LED lighting and waterfalls as well as outdoor cook spaces that are functional, durable, and definitely a showpiece. Concrete Designs will help you create your own custom concrete pieces such as beautiful patio furniture, a dining table that will impress your guests, or a fire pit for friends and family.
Be creative. Share with us what you would like and we go to work to create your truly custom concrete piece. We're only limited by what you can imagine for your home. Looking for something inside or outside, we can create incredible plant boxes, flowing waterfalls, coffee tables, wine racks, or any other home accessories you dream up.
Concrete Fountains
Custom concrete fountains are a beautiful and unique addition to any home or office. Unlike mass-produced fountains made from cheap materials, custom concrete fountains are made from high-quality materials that will last for years. Each of our fountains is individually handcrafted, so no two are exactly alike. Our custom concrete fountains can be made in any size, shape, or design, so you can find what perfectly fits your space. And because they're made to order, you can choose from a wide range of colors and finishes to create a one-of-a-kind fountain that's just right for you. Whether you're looking for a tranquil place to relax or a dramatic focal point for your home or office, a custom concrete fountain is a perfect way to add beauty and elegance.
How to get started
Getting started with Concrete Designs is simple. You bring us an idea, a sketch, or a concept. We make it work. We're a team of skilled artisans and technicians, producing aesthetically pleasing and functional pieces for any space. Concrete is one of the strongest materials available, so when your project is completed, expect quality, durability, and above all, uniqueness. Because each piece comes as an extension of our customers' style and flair, no two pieces are exactly the same, but everything we produce comes with a quality guarantee.
Free Shipping on all orders!
Unleash your creativity.
How much do custom concrete designs cost?
Concrete Designs is excited to begin your custom design. Contact us now and we'll help guide you through the process; everything from initial designs to the final cost of the project.